Areas of Expertise
Understanding different jobs/industries
MJM Recruit is committed to sourcing outstanding talent forming connections with leading employers.
We foster partnerships with businesses struggling to find quality, skilled and talented people, through a professional and unique approach.
MJM Recruit's strengths lie through our ability to connect with people on a personal level, identifying career opportunities, where both the employee and employer can successfully thrive. The MJM Recruit process is simple, thorough and friendly.  Standing out from the crowd in an industry that all too often loses sight of what is most important, you and your business.
We offer a professional, personalised, hands on end to end recruitment process, that will guarantee minimal fuss and alleviate any stress.
We ensure that all applicants are given the opportunity to be able to chat during the initial application process. You will have a dedicated Recruitment Specialist who is across all available roles, ensuring that the right opportunity is secured for you.
Clients experience the same sense of ease, knowing a professional is working with a sense of urgency. MJM Recruit ensures that your job is a priority.
We take pride in our ability to provide high quality and well researched applicants, through our thorough interviewing and referencing process. We ensure that the right applicant presented will be a great addition to your work environment and the right cultural fit suited to your organisation.
The success of MJM Recruit is underpinned by the provision of a thorough assessment of an applicant's personal and professional background and their future aspirations.
Our ease of engagement and honed wealth of experience assures clients and future employees that their business and careers continue to thrive. MJM Recruit achieves this by specialising in gaining a solid understanding of the needs of our clients and nurturing long-lasting relationships that continue to leave clients and applicants rewarded at work, and into their personal lives.
In a world that is changing; we remain true to the time proven recruitment strategies; providing a personable, fun and professional experience whist ensuring we provide great people to great businesses.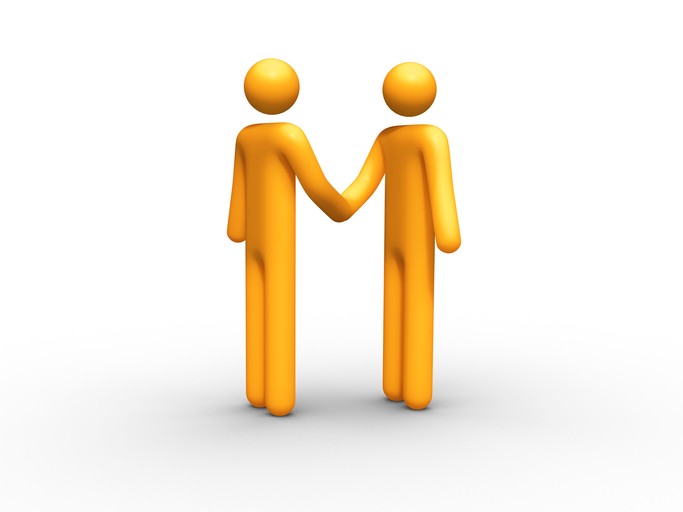 We back our service offering a satisfaction guarantee up to 6 months.
Build a relationship with a professional, engaging Specialist Recruiter, experienced in understanding your business needs and work culture
Candidate and Client confidentiality
Unique intel and extensive market knowledge
Network connections / relationships / referrals
Recruitment Solutions
Offer negotiation and resignation process
Post Placement continuity
VIC, NSW, WA, SA, QLD and New Zealand | Head Office Ringwood VIC
Time Matters – Our Efficient Hiring Process:
Ease of Engagement, specialists in understanding your business and work culture

Unique intel and extensive market knowledge

Advertising, it must be exciting speaking direct to the applicant

Sense of urgency; talent is in high demand and won't wait around

Interviewing face to face

Presenting a shortlist of quality, well researched, validated staff
Testimonials & Featured Clients
"We have used MJM Recruit for our last three professional staff appointments to our practice and couldn't be happier. At all times Maria kept me informed as to her progress, the quality of the candidates and always went out of her way to understand what we required. Maria's ability to make a personal and professional judgment on the respective candidates ensured I was only receiving the most suitable applicants to consider. At one stage Maria's belief in a particular candidate convinced me to interview the applicant, despite my initial misgivings, and it worked out that we ultimately appointed the candidate. Maria is honest, professional and a thoroughly effective recruiter who will go above and beyond to achieve the optimal outcome. I would highly recommend Maria for any business seeking recruitment support."
Mark Gills FCA |  Principal | Gills Chartered Accountants
"Hi Maria, Thanks so much for your professional approach to finding the right candidate to fill a vacant position that we had been trying to fill for 6 months. You took all the hassle away and you delivered on your promise…thanks Maria! I will not bother to go through all of the time consuming and frustrating process of hiring someone….I'm just gonna call you…many thanks Maria! Maria has a professional approach, great attitude, she's enthusiastic and passionate…doesn't everybody want to work with someone like that?!"
Rohan Beasley – GM Pool Water Products
"Excellent service and attention throughout the whole process. 100% professionalism and super happy to have found Maria! If you need to get your dream job let Maria help you and you won't be disappointed! Maria takes each candidate's needs and preferences into account and helps you to make sure you showcase the best of what you have to offer at the interview." Thank you again Maria.
Penny Reinholtd – Customer Service | Bordo Industries
I lost my job towards the end of 2020 when the business I worked for was sold. I spent 6 months looking for a new job and I was very set in what type of position I wanted. I had dealings with a number of employment agencies over this period. Maria at MJM as by far the most professional I dealt with. Maria's communication to me over the interview period was first class. She continually kept me updated and made me feel like I was her sole interest. She at no time made me feel like I was just an opportunity for her company to make money from. Her advice and encouragement went a long way in helping me get the position she was managing. I would not hesitate to recommend Maria and MJM to anyone employer or employee that is looking for an employment agency to handle their business.
Wayne Berryman – National Trade Manager | Woodhouse Timber
MJM RECRUIT UNDERSTANDS THE JOB REQUIREMENTS AND THE CULTURE OF MY BUSINESS. I have used Maria's business for several years in both my current and previous roles. When using recruitment agencies it is important to me that I have a contact who communicates regularly, understands the job requirements and the culture of my business and industry. Working with Maria, she meets all 3 criteria's and has always found me suitable candidates in various roles who have remained in fulltime positions and become great employees. This is a testament to the quality and the suitability of the candidates she has provided. In addition Maria is friendly, more personable and very responsive. I have never had the need to use other recruiters and look forward to working with Maria in her new venture.
Troy Cleyne – Australian Market Manager | Timbertech
Previously
General Manager | Bellbird building Supplies
Proud Sponsor of Croydon City Soccer Club
MJM Recruit is excited to sponsor the Croydon City Soccer Club in 2023, thrilled to support CCSC's mission to build a strong, inclusive community through football.
Established in 1957, CCSC is located in Melbourne's eastern suburbs committed to providing opportunities for individuals of all ages, backgrounds and skill levels.
Save Time and Money, Contact Me Today